Available on this page are documents providing legal advice for situations that may affect you plus links to other professional services.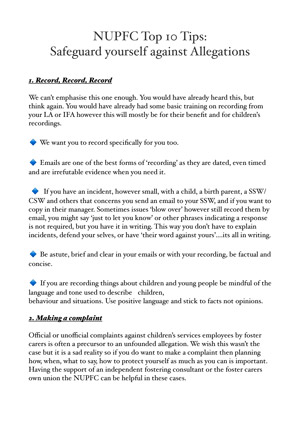 Read our advice to help with safeguarding yourself against allegations.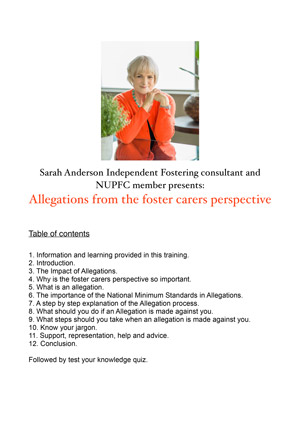 Read our advice on allegations from a foster carers perspective.
Legal advice and service are provided by the following leading UK law companies.

Specialists in employment, discrimination and equality, personal injury, clinical negligence, commercial law, regulatory and public law.

Specialists in legal services in criminal, civil and public law, including all aspects of human rights law and civil liberties.

Specialist in employment law and commercial related matters.
NUPFC MEMBER LEGAL ADVICE CLAIM FORM
"We all want the process of fostering to run smoothly, but when it doesn't it's important to know you are not alone. As a member of the NUPFC you can be assured of comprehensive legal advice and services on all matters surrounding foster care should it be required."
Jacquline McGuigan, Head of Legal